Takehome:
Although China is likely to implement new infant formula registration requirements and limitations on the maximum number of brands produced by domestic manufacturers before the end of the year, it does not necessarily follow that the requirements will be extended to imported infant formula.
If registration requirements and limitations are extended to imported infant formula (a maximum of 3 brands per manufacturer), assuming a standard government procedure is implemented we can expect a grace period of at least one year from the date of official announcementto allow international industry to comply with new requirements.
In the past, China, out of necessity, has implemented different rules for imported infant formula and domestically produced infant formula exemplified in its previous ban on domestic OEM and its greenlighting of all imported OEM infant formula.
From my own analysis and interpretation of China's dairy market i feel the regulatory and market trends are moving China's dairy industry in a worrying direction for international PE investors looking for a return on their investments and in a great direction for large multinational dairy industry with strong partnerships with Chinese firms (government).
Judging the Book by its Cover
On face value the data on current sales and forecasts of future demand in China's infant formula are compelling reasons for international PE investors to get involved. The environment couldn't appear better:
a history of domestic scandals
failing domestic manufacturers
new regulations creating an imported infant formula supply vacuum
a recent change in family planning polices to precipitate an upcoming baby boom and refuel flagging demand.
More careful observation of current market and regulatory trends and pending regulatory reforms present an even more compelling cause for pause…………as outlined here. This is particularly true in the context of multibillion dollar global partnership deals between global dairy industry giants and China's largest domestic manufacturers which point towards the future implementation of new regulatory requirements. These new requirements will likely mirror domestic requirements and place limitations on the number of brands each manufacturer can export to China.
A Brief Chronology and Recap of Recent Regulatory and Market Developments
If we look more closely we can see how recent developments and recent regulatory changes are evidence of a long-term three-fold government strategy to reestablish control of China's dairy industry trade balance all of which doesn't bode well for international PE investors:
Implementation of regulatory selective pressures on a domestic level (Survival of China's fittest manufacturers) 
Implementation of incrementally more stringent technical barriers to trade on an international level
Implementation of a government merger and acquisition strategy at a domestic and international level
Implementation of regulatory selective pressures on a domestic level
China has promulgated a series of increasingly strict regulatory and quality requirements for domestic infant formula manufacturers which have forced hundreds of smaller sized manufacturers from the market and consolidated supply into the hands of China's larger more respected brands. OEM production was also banned to increase manufacturer responsibility and accountability. By the end of 2015 infant formula registration will also be implemented which will likely see manufacturers limited to just 3 brands and will see China's supply consolidated from over 2000 brands into just a couple of hundred. This survival of the fittest strategy will consolidate domestic production into the hands of China's most financially secure and technically capable manufacturers.
Implementation of Incrementally more stringent technical barriers to trade on an international level
China requires onsite inspection and audit of all international manufacturing plants. Only infant formula manufactured by accredited manufacturers can be exported to China. In addition stricter labeling requirements and administrative measures have placed an increase compliance and market entry demand on formula manufacturers. The latest in this saga is the possibility that infant formula registration requirements will be extended to imported infant formula (possible in short term, highly likely in the long term) which will have a huge influence on many manufacturers and brand owners (the majority of which are PE investments) particularly those operating using the OEM model. This possibility may seem like a surprise to those that haven't been scanning the regulatory horizon but from the legislative documents listed below we can see these changes have been blueprinted for quite some time.
Implementation of a merger and acquisition strategy and domestic/international partnerships:
 It's very difficult to say where China's private dairy industry stops and its government begins. The two are inextricably linked so we have to consider that many of the government's strategies are directly designed to benefit its domestic industry. Key to China's dairy industry is meeting the demands of its consumers, specifically demand for safe products manufactured using safe ingredients which in real world terms means imported infant formula from New Zealand, Holland, Ireland, France etc. The industry and government has realized that to solve its problems it must partner with international companies with access to the right raw materials (hence its change of heart on domestic OEM policy) and with brands with a solid reputation. In parallel with these changes China must also consolidate the majority of its domestic supply  into the hands of its top domestic manufacturers. The advantages on both sides of the fence are obvious, international dairy giants get access to regulatory and market intelligence, better distribution channels etc. in addition to closer ties with China's government, while the Chinese companies get access to  resources which enable them to procure international raw materials and the brand reputation of foreign companies and allows them to meet Chinese consumers unrelenting demand for safe imported foods while simultaneously addressing trade balance disparities. Major international M&A deals: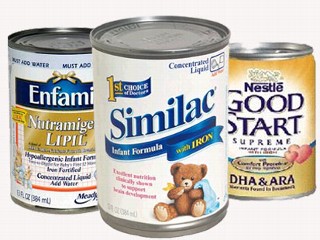 Yili signed contract with Dairy Farmers of America to build the United States largest dairy production facility.
Danone Mengniu Deal
Yili to build worlds largest integrated dairy production facility in New Zealand titled the Yili Oceania Production Base
Fonterra purchased 20% of Beingmate– Beingmate is a major player in China accounting for 10% of the total domestic market and is found in over 80,000 retail outlets nationwide
Mengniu buy Yashili (2013)
Yashili sign strategic cooperation with JD.Com for exclusive distribution rights of its e-Commerce only IF product Merla. 
Key growth areas are infant formula, yogurt, UHT milk and probiotic dairy based beverages. 
Imported Infant Formula Registration: Winners and Losers
Winners: Global dairy giants with strong investments in and partnerships with Chinese dairy industry. Brand limitations will see supply consolidated and market share consolidated into their hands or the brands of their Chinese partners who are purchasing their raw materials….. "Win, win"
Losers: Large Scale OEM manufacturers manufacturing formula for multiple brands and the brand owners themselves.
HT: Linkedin